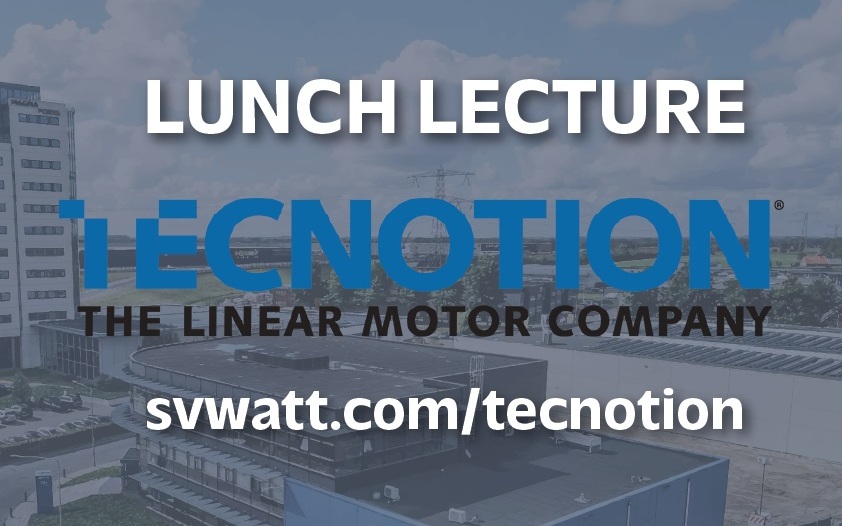 Lunch lecture Tecnotion
On October 16th Tecnotion will give a lunch lecture by Thorwald van Vuure (Sr. Technology Specialist) in room Wolvecamp 2.39a (Wattroom) at 13:30.
Tecnotion is world leader in direct drive technology, especially in Linear Motors, or, more fully: Linear Permanent Magnet Synchronous Motors.
When an application requires a combination of high position accuracy, high speed and high acceleration, Tecnotion designs, builds and delivers custom solutions.
The operating principles of stepper motors, asynchronous (induction) motors and synchronous motors will be contrasted in order to highlight the advantages of Linear Motors. There will be opportunities to gain insight into both the basic principles and the industrial selling points.
Time schedule
13:30 Doors open; get your lunch
13:35 Lecture begins
Hope to see you there!