RoboTeam Twente Sumobot Workshop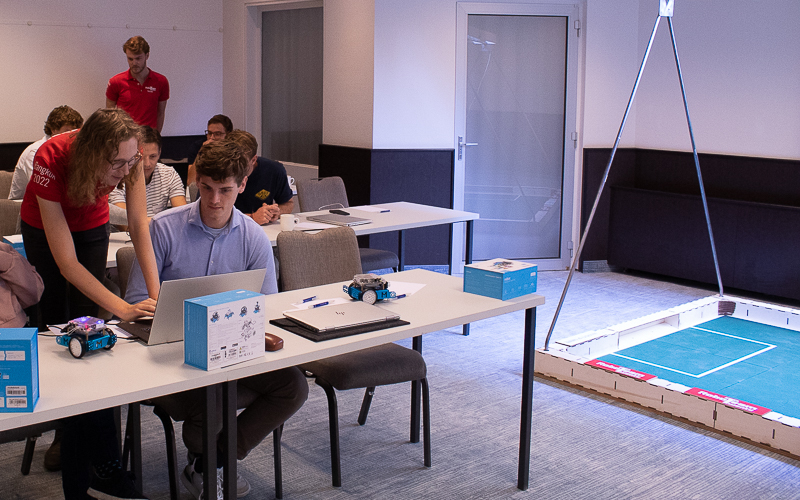 In collaboration with RoboTeam Twente, we are very proud to announce the Sumobot workshop!
In this workshop, you will learn how to assemble, program, and control your very own sumo robot. During the workshop, you will earn points for completing various programming challenges. Following is an all round robot wrestling tournament where it will be decided which sumo robot can stay inside the ring the longest!
RoboTeam Twente is a multidisciplinary team of students from the University of Twente and Saxion Hogeschool Enschede. Each year RoboTeam Twente competes in the RoboCup, which is the world championship of robot soccer in which two teams of eleven small robots will compete with each other. For more information, please visit https://roboteamtwente.nl/
This workshop is suitable for all students of Study Association Watt. Very little to no programming knowledge is required. The workshop will be held at Saxion and will take about 3 hours. Please keep in mind that this workshop has been previously canceled in December, and that some will have to sign up for a second time.
Costs: Free for everyone