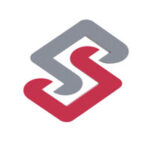 Website Voortman - Steel Group
It is our ambition to further develop Robotics in the future, are you going to help us with this?
What will you do?
        Daily work in C-sharp on VACAM, our in-house developed software for machine- and system automation.
        The software you develop in VACAM is consistent with the software from the robot supplier. You are responsible for good cooperation between both packages.
• You will deal with challenges on a daily basis that vary from automatically determining weld lines between parts, integrating a collision check, or streamlining the UX/UI with the wishes of the end-user.
We work on an agile basis with biweekly iterations, in which we finish the planned points. You think along about the implementation of the agile work process within your team.